Web Design Monthly Financing Special
Get a 5-page, professionally built interactive website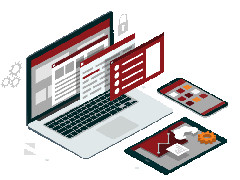 You Get All This, Plus:
Web Design Monthly Financing Special
Get a 5-page, professionally built interactive website and spread your cost out over an extended period of months. Break up our $300 design fee into six payments of $50 a month or 12 payments of $25 a month. Or you can choose to pay now and get monthly hosting along with the list below for just $4.99 a month.

Payment includes:

1 free domain
Monthly hosting
5 Professional email accounts
Weekly backups
Virus, spam and malware protection
Lifetime help desk support
1 CMS program of your choice (Wordpress, etc.)
CONTACT US NOW
Advantages
Your new website will be mobile-friendly and customer interactive. Receive emails from your contact page, add a subscriber list, and get data analytics from your visitors so you can target your market more easily.
No setup or hidden fees. You sign up and choose your design, send us what you want to say to the world, and we will design your site the way you want, colors, content, photos and all.
View Website Templates
Click on the link below to view our website templates and choose a design for your website. Or send us your choice of colors using the Contact Page.
Website Templates

[^^TOP]
Technical Support
On-Site Support
Hardware troubleshooting
Software installation and configuration
Virus and spyware removal
Wireless and wired network connections
Our Online Help Desk
[^^TOP]